Die punching machine
Showing 4 Items
Platen Die Punching Machine is featured with varied unmatched attributes like smooth operation, robust construction, easy functioning and less upkeep needs. This is designed for punching paper as well as corrugated sheets. It well equipped with automatic central lubrication system support, quality casting finish, ideal hardness & grinded shaft support, 2 piece bush system and others.

Features:

Robust construction
Smooth operation
Long service life
Find at affordable prices.

Send Inquiry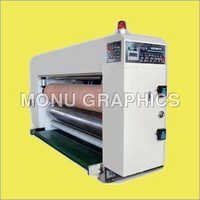 Rotary Die Cutting Part is robust design, dimensionally stable, anti-corrosive and abrasion resistance component fitted in roller surfaces grinding and in balancing of the hard chrome plating. There is a speed difference equipment for the purpose of mechanically adjusting rollers speed. Also, it allows convenient and fast installation support and offers longer service life.
Send Inquiry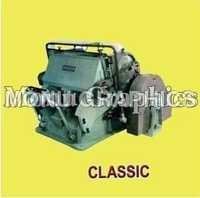 Available in sizes of 52"X62"/1NO, the Platen Punching Machine is equipped with solid duty electromagnetic clutch brake system and quality electrical system in order to provide reliable operation and consistent support. Ideal for punching the cardboard and paper & corrugated board sheets, this is precisely engineered and known for optimum functionality.
Send Inquiry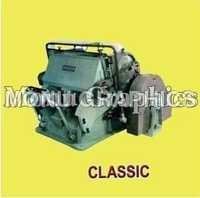 Heavy Duty Die Punching Machine is energy efficient, high functioning and allows convenient adjustment of uniform pressure sheets, as it is featured with 2 piece bush system, precise steel gear support, switches and motor support, high performance connectors, automatic central lubrication system, hardened ground steel rails and others.
Features:

Energy efficient

Low maintenance

Unmatched performance
Send Inquiry